Talk to our friendly CPD advisors now
How would you feel if you were able to market and sell your training more effectively across multiple sectors and professions?
Speak with one of our CPD Advisors today, so that we can learn more about your business and give it the credit it deserves.
Book an appointment with a CPD Advisor
Add a Trustmark to your training offering and gain instant recognition as a top training provider.
Book a free phone consultation with a CPD Standards advisor to explore how CPD accreditation can benefit your business by establishing you as a true expert in your field and providing value to your learners.
CPD Training Accreditation
Choose a date and time that works best for you and provide us with a quick insight into your business and services. Book your consultation call here.
Your consultation call will take place at the chosen time and date via telephone with a CPD Advisor, who will discuss in detail the assessment criteria and talk through the accreditation options to be
considered.
Once you are signed up, we will require you to complete
CPDSO's assessment form and prove you meet the criteria required to become a
CPD provider. Status approval is granted within six weeks.
With your CPD accreditation status, you can:
Reach out to a larger audience to sell your courses.

Instantly boost your professional reputation.

Get known as the BEST in your industry.

Surpass your rivals.
Boost the confidence of your audience.

Create lucrative possibilities.

Demonstrate your professionalism.

Enhance your reputation and presence.
To get started, simply book a call, or why wait around? Call us now to start your CPD application today! 0203 745 6463.
Do you provide high-quality learning activities such as online, face-to-face training, workshops, events, conferences, coaching or speaking?
If yes, we'd like to welcome you to join our CPD community and apply to become an approved CPD provider so you can give even more value to your learners and scale up the delivery of your training or learning experience to a larger audience.
Anyone interested in joining must go through the evaluation procedure, which will be independently reviewed by a CPDSO assessor over the course of six weeks.
Our "no pass or fail" concept implies that we will collaborate with you and provide you with the help and direction you require.
Our members can offer their newly accredited activities to markets in the UK, Ireland, Europe, USA, Australia, South Africa, New Zealand, and The Middle East and beyond.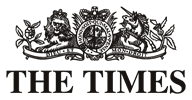 The CPD Standards Office provides credibility in a way that no other accreditation and qualification service can as ours is evidence-based. We have done all the research, we know the field of CPD inside out and we are working with our community of providers to improve it on an ongoing basis.
PLUS, we are continuing our research into how to improve CPD on a national scale.
This includes considering what the current weaknesses are, what could be done differently, and most importantly: what organisations actually want. We share all our expertise on CPD, client needs, and industry requirements with our accredited members, and this expertise is continuing to grow.
The demand very much exists for accredited CPD trainers and we can help you access it. To get started, simply click the button below and book an appointment with one of our CPD specialists to see if you're eligible.
We're looking for high quality training or learning activities in the following industries or sectors:
CPDSO Member Testimonials
"Having our courses independently evaluated and quality assured, has given our clients that extra confidence in knowing that what they are paying for is a quality service."
"I was looking for a professional organisation to support my coaching offerings. There's a lot to choose from in a crowded market, but I ended up selecting the CPD Standards Office because they really care about their customers, their products and their services."
"CPD (Standards Office) has not only enhanced my presence and reputation as a speaker, but it's also developed new opportunities that enable me to engage with audiences at a broader range of events."
Join a prestigious, global community of experienced trainers, coaches & educators
When you become accredited by the CPD Standards Office, you get more than just a mark of accreditation with the CPD logo.
You also become part of our CPD Standards Community, along with over 1,000 other accredited providers. This community is growing stronger every day, with its huge range of connections to membership organisations, employers and universities.
Our community is also supported by the ongoing work of the CPD Research Project. This means that just as your clients and delegates can be sure that your training, learning or coaching activities are independently assessed to the highest standard, you too can be sure that other members of the CPD Standards Community have also been assessed the exact same way. This gives you peace of mind as you exchange best practices and network with other providers, professional bodies, universities and authorities.
"The bottom line is this. Becoming accredited with The CPD Standards Office is a really great way to get more business."
What is independent CPD accreditation?
The CPD Standards Office works with a variety of learning providers, speakers, coaches, employers and knowledge organisations to recognise face-to-face training courses and events, online learning, and one to one coaching.
By providing independent accreditation, our mission is to improve the quality of continuing professional development (CPD) to ensure positive and successful experiences and to make it more affordable and easier to access.
The Trustmark for Quality Training
The CPD Standards office provides CPD accreditation services for a wide range of high quality learning activities such as:
If you offer a training course that is face-to-face and has a set topic or syllabus, we invite you to consider having it CPD accredited.
Many professionals now prefer to do their CPD hours at home, online, rather than travel – and take time off work – for live courses.
CPD accreditation for your coaching programme provides you with instant trust and credibility and allows you to enter new markets.
If you hold events and conferences, gaining independent CPD accreditation offers you a fantastic opportunity to attract more delegates.
If you're a specialist speaker there's an opportunity to win more engagements through becoming verified CPD accredited provider.
The benefits that continuing professional development offers for employers is something that any business should not disregard.
Here's how you can INSTANTLY increase your credibility whilst selling to a much wider audience
Simply click the button below to find out how becoming a CPD provider can instantly increase your credibility and allow you to reach a much wider audience across the globe, in as little as 14 days from now:
Benefits of becoming CPD accredited with The CPD Standards Office:
Get ahead of your competitors and gain a HUGE market share
Becoming CPD accredited helps you to stand out in an already overcrowded marketplace and turns your learning experience into an authority
Demonstrate to customers you are adopting the latest technologies
A pioneer in the field of independent accreditation, the CPD Standards Office has partnered with Gradbase to utilise Blockchain technology.
Stay 'in the loop' with relevant market updates and meaningful insights
CPDSO is also home to the CPD research project, so you'll receive cutting edge insights, recent CPD trends and news on a weekly basis.
Build your brands reputation and be known as a premier provider
Having the mark of accreditation from The CPD Standards Office means you'll be known as a premier provider of high quality CPD training materials.
Attract more professionals and organisations that need CPD training
Get your foot in the door with some of the best known corporations and companies who need CPD accredited courses and training programs
Join a network of successful providers committed to being the best
Attend online and offline events with our constantly growing CPD community to network and share knowledge with each other.
Frequently Asked Questions:
How long will the membership be valid for?
Your membership commitment with The CPD Standards Office is for a minimum of two years. After the first two years, you are then contracted on a one year rolling basis.
When is payment required?
You will pay your first year's membership fee upon application. The second year will be billed at renewal (13.5 months later) and annually after that. Members receive a discount of 15% on their second year as part of our loyalty scheme.
Are there any payment plan arrangements available?
We are flexible in our approach to accreditation costs, offering a three-instalment payment plan in either consecutive or bimonthly payments.
How long will it take to get accredited?
Routine - It can take up to 45 days (6 weeks) from the day of full submission to obtain your accreditation.
Swift/Fast Track - For an additional fee, you can select the fast
track option, which will prioritise the application and offer approved status within 14 days. Full submission is still required with this option. For further information on the fast track assessment, contact your Advisor.
How much does it cost to be approved for a CPD Accredited status?
Our accreditation prices vary depending on the type of certification you select and the number of activities (courses) you are looking to accredit.
What happens if we don't meet your criteria?
Our "no pass or fail" concept implies that we will collaborate with you and provide you with the help and direction you require throughout the accreditation process.
What happens if we have a large number of activities? Is it necessary to accredit each one?
We don't want to burden you with paperwork, so we have a process for verifying on a sample basis in these scenarios and ensuring that it is adapted to your circumstances. Please contact us for further information.