CPD Meaning
What is CPD?
Continuing professional development (CPD) is the intentional maintenance and development of the knowledge and skills needed to perform in a professional context. This could mean honing current skills, it could mean developing them to a new level, or it could mean learning new ones that will allow an employee's job role to expand or prepare them for potential promotion.
CPD requirements are present in most professions. Most companies and organisations now prioritise them because they ensure a constantly developing workforce.
This means there are millions of professionals across the UK who are required to undertake Continuing professional development training every year.
Structured CPD gives employees a clear path to success within their current role and progression to future ones. Employees in regulated industries (e.g. healthcare, accountancy, legal work) can lose their license to operate if they don't maintain their CPD.
CPD activities can range from formal educational activities such as instructor-led courses, workshops or seminars, to more informal approaches such as work-based learning or mentoring. CPD can also include self-directed study such as e-learning courses and structured reading.
CPD can be provided by specialist companies (e.g. commercial training providers, independent coaches), or provided internally, in particular by larger organisations.
We can help you provide CPD training
At the CPD Standards Office, we are able to review any provider's CPD activities and processes, no matter how large or small. We can then support you in gaining your accreditation whether you are a specialist training provider, an employer or a small business owner with a niche training programme.
CPD Learning Types
Continuous professional development can be broadly split into three types:
Informal learning: This is the kind of learning that happens naturally as you go about your work. It includes on-the-job training, mentoring and coaching from colleagues, as well as attending conferences and networking.

Formal learning: This is learning that takes place in a more structured environment, such as attending courses, online learning workshops or lectures.

Non-formal learning: This is learning that doesn't fit neatly into either the informal or formal category, but still contributes to your own learning. It can include reflective learning, such as reading industry publications or participating in online discussion forums.
What's the difference between training and development?
Training is a program that helps employees learn specific skills to improve their performance in their current role. Development, on the other hand, helps employees prepare for future roles within the company.
One way to think of the difference is that training is about improving employees' current skills, while development is about expanding their future skills.
What is a CPD plan?
A CPD plan is a tool that helps you to focus on your professional development goals, your own personal skills and track your progress.
The process of setting up a CPD plan involves reflecting on your current skills and knowledge, identifying areas where you need to develop further, and setting goals for your professional development plan.
A CPD plan can be a useful way to structure your continuing professional development (CPD) activities. It can also help you to reflect on your learning and identify how your CPD has helped you to develop professionally.
Why create a CPD plan?
There are many benefits to creating a CPD plan. A CPD plan:
Helps you to focus on your professional development goals

Keeps you motivated to undertake CPD activities

Holds you accountable for your professional development

Makes it easier to track your progress

Helps you to identify your learning needs

Provides a structure for your CPD activities
What are CPD points?
CPD points are a measure of your educational activities and can be used to maintain your professional registration. They can also be used as evidence of your commitment to continued professional development (CPD).
The points are usually awarded for attending training courses, conferences and other events, or for completing self-directed learning activities. The number of points you can earn for each activity varies, and is set by the relevant professional body.
How are CPD points calculated?
The points are calculated by multiplying the number of hours you spend on the activity by the CPD credit value assigned to that activity. For example, if you attend a one-day training course that has been assigned a CPD credit value of 10 points, you would earn 10 CPD points.
What is the difference between CPD hours and CPD points?
CPD hours are the actual amount of time you spend participating in an activity. CPD points are a measure of the educational value of that activity and are used by professional bodies to assess your commitment to continued professional development.
Is CPD a recognised qualification in the UK?
There is no formal CPD certification, but many professional organisations and businesses recognise its significance and urge their members and workers to undertake CPD. It's also possible to do it at your own pace and schedule, which is ideal for individuals who have a lot on their plate already. CPD can be done online, offline, or a combination of both.
While CPD is not a legal requirement in the UK, many formal professional associations, such as the Law Society and the Chartered Institute of Marketing, require their members to undertake a minimum amount of CPD every year in order to maintain their membership. This is because these bodies want to ensure that their members are up-to-date with the latest developments in their field and able to provide a high level of service to their clients.
So, in short, CPD is a way of ensuring that professionals keep their skills and knowledge up-to-date. It's not a formal qualification, but it is something that is widely recognised and encouraged by many professional bodies and businesses.
Who needs CPD?
Across the UK workforce, CPD is expected of most individual professionals in most sectors. It is generally governed by sector-specific professional organisations or regulators. Employers also increasingly expect their staff to undertake CPD, and may even measure them on it.
Anyone who is a member of a professional body is likely to have CPD requirements laid out for them by the body, rather than by their employer. There are currently over 2,000 professional bodies, institutes and membership associations nationally in the UK. They represent all industries and professions, and all have CPD policies also known as CPD schemes.
Anyone who works within a sector that is formally regulated (e.g. by the Solicitors Regulation Authority or Financial Conduct Authority), is likely to be required to track and progress their CPD in order to maintain their license to practice or professional qualifications. Regulatory bodies are established to ensure that the public receives services of the required standard, so CPD is taken very seriously.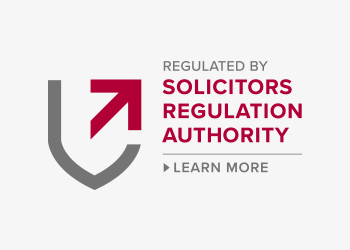 Employers will often support with CPD, and may even contribute to CPD plans. However, the onus is very much with the individual to source CPD training activities that meet their personal learning needs and objectives.
For training and learning providers, this offers a great opportunity to help individuals enhance their careers. By having a formal CPD accreditation, your training activities will have a much stronger appeal.
What are the benefits of CPD?
The benefits of CPD can be seen from two perspectives – that of the employee, and that of the employer.
The Benefits of CPD for Employees
Employees can reap the benefits of continuing professional development and can improve their skills in their current role and future career goals. By undertaking a CPD accredited course, employees can prosper from the benefits of CPD listed below: 
Keeping professional knowledge and skills up-to-date

The professional standard of qualifications and registrations are maintained

Provides a professional sense of direction 

Confidence and credibility are built and enhanced

The ability to showcase their achievements with a recognised qualification

Equips employees with the tools to cope positively with change

Promotes the advancement in career development

Flexible training schedules for any form of learner
1. Keeping Skills and Knowledge Up-to-Date
Without continued professional development, employees can find that their skills and knowledge can become outdated. In some sectors, this could occur in just a matter of years. CPD accredited training consistently provides the latest information to make sure learners are informed of the most recent developments, practices and data.
2. The Professional Body is Satisfied 
Some professions require continued training, not only to improve employee standards but also to satisfy regulating bodies. One of the most crucial benefits of CPD is that these regulations are met for the business but also the individual.
3. Providing a Sense of Direction
When employees lose a sense of direction or even passion for their role, CPD learning can reignite that missing element. CPD accredited training courses can instil and cement their career path and aid in making the right choice for the future.
4. Academic Qualifications & Practical Qualifications Bring Confidence
Undertaking CPD courses can boost the confidence of those starting their careers as well as the most experienced employees. Further knowledge in a professional field or simply confirming how much an employee knows and understands can boost determination and tenacity in the workplace.
5. CPD Certified Qualifications Are Recognised
By completing a CPD certified course, employees are able to declare a recognised qualification on their CVs. Not only does this aid employees when seeking a new role, but can provide a credible basis when wanting to progress within their current roles.
6. Employees Cope Positively to Change with Professional Education
Change, no matter the size, can be daunting. By staying up-to-date and fully accredited to the standards expected in the workplace, employees can be prepared for new challenges that occur. By being prepared in current practices, new ones can be easier to implement across the board and even aid other employees to make these changes.
7. CPD Training Course Promote Career Development
Career progression is essential to the majority of employees. Without CPD training, the confidence to make these steps may not be present. These certificate courses also provide an easy overview to employers of the skills and knowledge of each individual, allowing them to make an informed selection process for career progression.
8. Online Training Promotes Flexible Learning
All accredited CPD courses are available online. This leads to employees being able to take the time they need to absorb information and retain it, rather than having to speed through the process to meet course deadlines.
Our CPD Research Project confirmed that for anyone hoping to get promoted, or wanting to specialise in a different area, demonstrating their learning agility and dedication to CPD can make a substantive difference. In real terms, this means that CPD contributes to achieving higher salaries.
The Benefits of CPD for Employers
The benefits of continuing professional development for employers is something that any business should not disregard. By choosing to use the benefits of CPD, employers can witness the following:
Company standards are kept high and consistent

By providing CPD learning opportunities, work engagement and commitment is increased throughout the workforce

Having a variety of employees undertake CPD, concurrently or over a period of time, allows for the sharing of best practice and support

Staff potential is maximised, while also improving morale

CPD courses can be used as a benchmark for appraisals or any other staff progression

Legal CPD requirements are met
1. Accredited CPD Courses Help Maintain High Standards
Ensuring all staff are trained to the high standards a business expects can be challenging. A strong benefit of continuing professional development is that employee standards remain consistent and employers know the information taught is accurate and verified.
2. CPD Can Improve Employee Retention
By actively seeking to improve employees' knowledge and investing in their progression, staff are more likely to remain loyal to the business. This investment not only provides value to individuals in the workforce but also boosts their own confidence, reducing the chances of them feeling unfulfilled in their role.
3. Accredited CPD Training Promotes Best Practices
Staff will always be in varying stages of their career and therefore undertaking different levels of CPD courses. By consistently training all staff with the appropriate courses, it allows knowledge to be shared throughout teams and levels. Opening healthy discussions and debates throughout the teams can lead to positive collaborations.
4. CPD Certificates Lead to a Motivated Workforce 
Staff morale is essential to a well-run business. With staff all possessing appropriate training to fulfil their roles, motivation is increased. The added benefit of CPD certificates is that staff feel valued by their employers for providing these opportunities.
5. Benchmarks For Staff Progressions
When decisions are being made in relation to staff progression, it can be difficult to determine who is best for a new role or who possesses the skills to step up. CPD accredited courses provide this information to decision-makers, while also giving a benchmark to those employees who are wanting to take the next step in their career pathway.
6. CPD Requirements are Met
Sectors that are regulated, such as law, finance, construction and medicine have CPD policies that are mandatory. By ensuring any courses undertaken by employees hold CPD accreditation, businesses know these requirements have been properly met. 
Furthermore, by utilising the benefits of continuing professional development, businesses are distinguished from other competitors. Allowing them to attract the best candidates and retain their current employees. 
In turn, this promotes trust with prospective and current clients by displaying commitment to maintaining the highest level of professionalism within the business.
Why choose the CPD Standards Office?
If you choose to become accredited by the CPD Standards Office, you will be taking a significant step toward developing your business.
We provide credibility in a way that other accreditations and qualifications can't because ours is scientific and evidence-based. We have done all the research, we know the field of CPD inside out, and we are working with our community of providers to improve it on an ongoing basis.
The accreditation process will help you benchmark your services, and will help you get one step ahead of your competitors.
As an accredited provider you will become part of our CPD Standards Community. This will let you network with hundreds of other providers, and share best practice with them. So not only will you have access to our extensive expertise in the provision of CPD training, but you will also get input from the broader community.
It will also help you gain access to new markets, through our network of several thousand HR and learning and development professionals, letting you grow your business further.
We are continuing our research into how to improve CPD on a national scale. This includes considering what the current weaknesses are, what could be done differently, and most importantly: what organisations actually want.
We share all our expertise on CPD, client needs, and industry requirements with our accredited members, and this expertise is continuing to grow.
CPD Meaning FAQs
What is the process of CPD certification?
There are 5 simple steps to becoming accredited:

You register with the CPD Standards Office

We send your 'Get CPD Ready' information in preparation to send through the documentation required

You then submit your training, learning or coaching activity for formal CPD assessment

We will assess and then approve your activity, and issue the CPD accreditation. (Although we might come back to you for more information)

You receive formal communication confirming you are CPD accredited

What are some examples of CPD?

CPD activities can range from formal educational activities such as instructor-led training courses, workshops or seminars, to more informal approaches such as work-based learning or mentoring. CPD can also include self-directed study such as e-learning courses and structured reading. Any CPD activity from which you learn or develop professionally can be considered eligible for CPD hours/points, however, you should ensure that these are relevant to your job role and enhance your skills.

How should I record my CPD?

Your CPD should be kept in a personal record, this could either be a folder with your certificates and records filed, or electronically in something like an online recording tool. Lots of professional bodies and employers provide guidance on recording CPD as well as  recording tools. Many members of professional bodies are selected for an audit throughout their membership and require to see a copy of your record from a specified number of years.

How does the CPD Standards Office record my progress?

The CPD Standards Office does not record progress of it's members. It is entirely down to the accredited member to record issuance of CPD certificates.

How should I allocate my CPD time?

Allocating your time to complete CPD is down to the individual, having a good understanding of the CPD requirements asked of you is key. Most institutes and professional bodies set out annual CPD requirements, which enables you to organise your time to complete CPD training and learning. You can complete these CPD hours/points by attending training, events, seminars & workshops aswell as informal learning such as work-based learning or mentoring.

What is the CPD Standards Office approach to CPD?

Our mission is to support everyone involved in Continuing Professional Development (CPD) to make it better, easier and more affordable. The CPD Standards Office accredits formal learning to be able to issue CPD points. By providing independent accreditation, our mission is to improve the quality of CPD to ensure positive and successful CPD experiences. Our marks of excellence for training and learning providers demonstrate to individual professionals that the learning activity conforms to CPD best practice and is appropriate for inclusion in a formal CPD record.

How should I approach my CPD?

CPD is a personal journey for each individual, it's up to you to decide what your professional development goals are and therefore will be unique to you. It's important to reflect on your learning and development often to help guide you to meet your personal and professional goals. Break down all of your CPD goals into small steps to set realistic targets, and identify milestones towards achieving each of them as you progress.

I am on a career break, should I do CPD?

This will depend on the professional body/institution that you belong to. Each body/institute will have different requirements for this, and will be stipulated on in their T&C's. On average, it is not expected for members to complete their full level of CPD whilst on a career break, but is expected to restart upon returning to your role. Most professional bodies will have a process in place for how you are to proceed with CPD whilst taking a career break or on maternity leave for example.

How can I find out more information about industry-specific CPD?

Each industry has its own set of CPD requirements which you can usually find on relevant industry professional body websites. 

For example, the Association of Chartered Certified Accountants (ACCA) is the global professional accounting body for Chartered Accountants. On their website you can find their CPD requirements which outline all members must complete 40 hours of CPD per annum along with all other relevant information. Please see their page here – https://www.accaglobal.com/gb/en/member/cpd/your-guide-to-cpd/cpd-what-you-need-to-do.html 

The CPD Standards Office lists professional bodies by sector on our website which you can find here: https://www.cpdstandards.com/sector-requirements/ 

Does CPD Expire?

Members of the CPD Standards Office apply for CPD accreditation for their training activities and are required to renew annually, this means that the CPD points allocated do not expire until your membership is terminated.